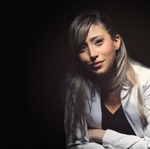 ديانا ايكي
المدرب من كندا
عـن
Diana Ikki Consultant, Trainer , and Executive Coach
Core Areas
Leadership Career Planning Competency Development Team Building Communication Emotional Intelligence Time Management
Motivation Curriculum Development Postpartum depression Developmental psychology Women's mental health Cross cultural research Health Awareness
Professional Background. Diana Ikki is a Senior Consultant & Trainer with over 10 years of experience educating adults. Diana started off her career as an educator in Nova Scotia, Canada. Her career began at Mount Saint Vincent University in her hometown, Halifax where she took on various teaching, research and university/government funded initiatives to develop and advance best practices in adult education. Diana spent the majority of her career developing learners' interpersonal and particularly in the area of development, teaching, leadership and motivation.
Her passion for teaching and learning have inspired her to explore a more international experience and make a contribution to teaching and learning in the Middle East. Since relocating to Kuwait, Diana has shared her love for teaching and learning at several local universities both at the undergraduate and graduate level and has trained high potential leaders in various corporate sectors including the banking, oil and telecommunications sectors in Kuwait.
Diana's area of expertise includes emotional intelligence, business writing, presentation Skills, leadership, motivation, stress management, team building and communication. Her methodology focuses on experiential learning techniques that allow participants to apply the tools and techniques needed not only to develop their professional skills but to also tap into the core competencies required for their personal development and in turn give their organizations a higher return on investment.