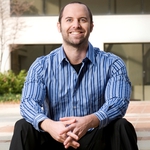 بروفيسور تود كاشدان
المدرب من الكويت
عـن
Todd Kashdan is devoted to increasing the amount of well-being in this world. He uses cutting edge science to help people function optimally in life and business. Since receiving his Ph.D. in 2004 in clinical psychology, he has published 125+ peer reviewed journal articles on how to foster and sustain happiness and meaning in life, strength use and development, stress and anxiety, mindfulness, gratitude, social relationships, and self-regulation. These contributions have been recognized through the receipt of early career awards from the American Psychological Association (2013), International Society for the Quality of Life (2012), and Association for the Advancement of Behavioral and Cognitive Therapies (2006).
As a central figure in positive psychology, he authored Curious? Discover the Missing Ingredient to a Fulfilling Life (Harper Collins) and Designing Positive Psychology (Oxford University Press) to provide cutting edge research on how to achieve a well-lived life. His latest book Mindfulness, Acceptance, and Positive Psychology arrives in 2013. Todd Kashdan's research has been featured in the New York Times, The Washington Post, The Wall Street Journal, Oprah Magazine, BBC, CNN, CBS, PBS, and National Public Radio, among others.
He regularly gives keynotes and workshops to business executives, organizations, schools, parents, retirees, and health professionals on these topics and others. What is unique about him is that he is a clinical psychologist, professor, well-being researcher, author, TEDx speaker, and has years of experience using this science to improve the lives of people and the quality of organizations.